Description
Material: Non-woven fabric.
Standard: GB2626-2006 KN95.

Protection Class: KN95.
Filtering Rate: ≥95% (0.075μm particles).
Applications: daily life, factory workshop, SPAs, hospitals, clinics, school, working places and etc.
Are KN95 masks reusable?

KN95 masks are thicker than a typical surgical mask and can fit around the nose and cheeks to keep out viral particles. The masks are designed to prevent 95 percent of small particles from entering the lungs.

The Occupational Safety and Health Administration (OSHA) states a respirator can be reused as long as it "maintains its structural and functional integrity and the filter material is not physically damaged or soiled."

It is recommended to replace it after 4 uses.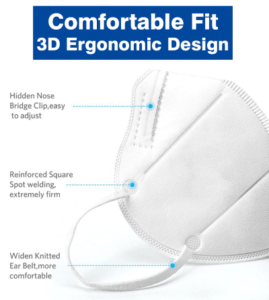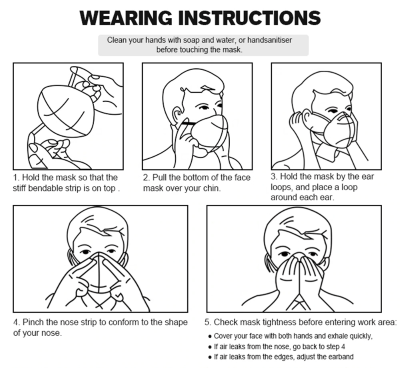 Price subject to change. Subject to availability.