Polishing Brushes
100 BRUSHES PER PACKAGE
SPECIAL: ORDER ONE PACKAGE OF POLISHING BRUSHES AND GET THE SECOND ONE AT 30% DISCOUNT.
Minimum Purchase Amount-$150.00 of Polishers and/or Mounted Stones, Tungsten Carbide Burs, Polishing and Finishing Kits and Polishing Brushes.
You may combine any of the sizes and styles of Burs and or Polishers in your order.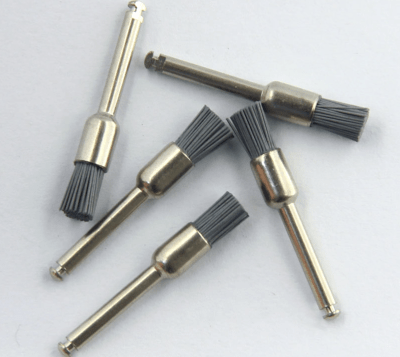 R5Sic Pen Head Abrasive Fiber Silicon Carbide Polishing
R1Sic Flat Head Abrasive Fiber Colorful Silicon Carbide Polishing Brush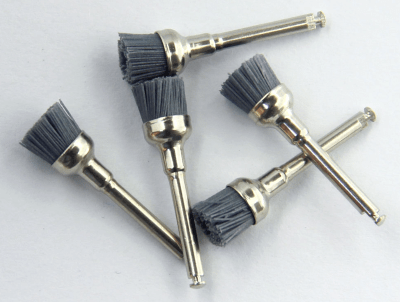 R4Sic, Cup, Abrasive Fiber, Silicon, Carbide Polishing Brush 
R7Sic Pointed Head Abrasive Fiber Silicon Carbide Polishing Brush